Not Exactly Utopian Disidentifications, In Remembrance of Muñoz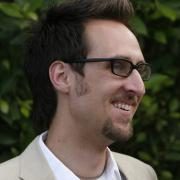 Like many others, I was shocked and dismayed at the recent news of José Esteban Muñoz's untimely death (on December 4), at the early age of 46. (See also the notices here, here, and here.) I always thought there would be time to meet Muñoz in person, having spent so much time with his writing and the work he has edited over the last few years. As a leading scholar in queer theory, performance studies, and critical race studies, especially (though not only) in Latino studies, there is much that Muñoz has left for us to consider, remember, and reconsider. In the various turns toward alternative temporalities, many queer readers have found inspiration in his most recent work, Cruising Utopia: The Then and There of Queer Futurity (2009). Given my earlier struggles within (ostensibly) counter-cultural scenes, I've often partially identified (more on that in a moment) with his reflections on his punk adolescence. When I have tried to trace the ways queer theories and approaches have changed in recent years (with and without historical connections to feminist theories), his work with David Eng and J. Halberstam in asking "What's Queer about Queer Studies Now?" (2005) reorganized my ideas, confirmed others, and restored faith in the critical possibilities of queer work, in and outside of religious studies.
But the work that has made the greatest impression upon me is Muñoz's first major project, Disidentifications: Queers of Color and the Performance of Politics (1999). I have revisited this text frequently over the last few years, and when I recently began a year's leave in a new town, my first selection for bus stop re-reading was Disidentifications. Though there are many illuminating passages, provocative juxtapositions, and seductive places in which one might be taken in within this book, its introduction continues to be a touchstone of sorts for me as I try to imagine what it is that I am doing as a scholar with my own engagements and negotiations of biblical traditions, particularly, but not only, as they relate to dynamics of gender, sexuality, and embodiment.
In this introduction, Muñoz introduces his conceptualization of disidentification, arguing:
"Disidentification is the third mode of dealing with dominant ideology, one that neither opts to assimilate within such a structure nor strictly opposes it; rather, disidentification is a strategy that works on and against dominant ideology. Instead of buckling under the pressures of dominant ideology (identification, assimilation) or attempting to break free of its inescapable sphere (counteridentification, utopianism), this 'working on and against' is a strategy that tries to transform a cultural logic from within, always laboring to enact permanent structural change while at the same time valuing the importance of local or everyday struggles of resistance" (1999: 11-12).
This mode of disidentification helps to clarify what one might still do with the trajectories of biblical argumentation, particularly when one identifies as doing feminist, postcolonial, race-critical, and/or queer work on these. Given their impacts, one cannot simply acquiesce to the terms of the damaging and dehumanizing interpretations and uses of biblical materials. Yet, those impacts have crossed time, affecting people in both historical and contemporary situations. Thus, one cannot simply avoid such argumentation; it simply doesn't go away. As in Muñoz's formulation, one can work on and against oppressive forms and norms, to transform them, use them differently, and take them elsewhere, without ignoring their dangers or subscribing to false alternatives.
Here, Muñoz reminds me of some of the best work in biblical studies, about which I have written before. Leading feminist biblical scholar Elisabeth Schüssler Fiorenza, for instance, has argued that the contents of biblical texts should be marked with the label: "Caution, could be dangerous to your health and survival" (Rhetoric and Ethic, 1999: 14). Thus, one should not expend energies identifying with biblical texts or the authoritative figures generated from them, but should instead be accountable to wider publics and the consequences of such argumentation. At the same time, Schüssler Fiorenza refuses to give up on the possibilities of history, through a critical feminist practice of remembrance. The authorized version of events is hardly the whole story (and, in fact, shapes and distorts our perspectives on the past).
Though Schüssler Fiorenza has been arguing this way for decades, her paradigms for rethinking biblical interpretation have been rarely considered by the vast majority of scholars and users of these texts. One exception can be found in the work of queer biblical scholar, Ken Stone, particularly in his Practicing Safer Texts: Food, Sex and Bible in Queer Perspective (2005). Stone agrees with Schüssler Fiorenza's refusal to choose between failing to recognize the negative effects of interpretation and rejecting the Bible because of these dangers. It is this combination of ethical evaluation with persistent critique (not abandonment) that Stone connects to the title's wonderfully apt pun of learning to "practice safer texts." Schüssler Fiorenza's approach can be extended by way of this analogy to the "safer sex" approach of contemporary AIDS activists, since safer sex also offers a route besides denying the risks of certain practices for HIV transmission or rejecting sexual activity absolutely (Practicing Safer Texts, 2005: 8-13). Both Stone and Schüssler Fiorenza work on and against oppressive ideologies, with manifest commitments to both local and translocal struggles. Similar to how Muñoz describes disidentification, they refuse to accept the terms of these ideologies, but they would also deny that there are no possibilities for other uses of these materials.
Further, when biblical interpretations take this path, they proceed in ways that resonate with the work of Muñoz's advisor, Eve Kosofsky Sedgwick, whose own departure (at 58), though less sudden, still feels too early even four years later. Once, Sedgwick carefully traced two different practices of reading for queer studies, cheekily describing them as the paranoid and the reparative. Here, Sedgwick was doing her own form of insisting, that when when one persists with careful critiques, one should also account for the possibility of connection, of pleasure in the present and the future. In the realm of biblical studies, this also resonates with Schüssler Fiorenza's hermeneutical labors, where she describes a range of steps for feminist biblical interpretation, including both a hermeneutic of suspicion and a hermeneutic of remembrance. Balancing between such hermeneutical efforts feels very much like a kind of disidentification.
Queer forms of biblical interpretation, learning from and as feminist and queer approaches (in and outside of religious studies), can prioritize a critical analysis of normalizing and naturalizing argumentations, while also finding queer ways of relating to figures across time. Here, the negotiated identifications and partial connections in Muñoz reverberate with the juxtapositional ruminations found in the work of his colleague at NYU, Carolyn Dinshaw. Dinshaw beautifully evokes the potential for "touches across time," imagining that "queers can make new relations, new identifications, new communities with past figures who elude resemblance to us but with whom we can be connected partially by virtue of shared marginality, queer positionality" (Getting Medieval, 39). The past is not entirely past, nor can it be said to be identical to the forms of minoritization and marginalization found today. It seems that few are thinking quite this way in biblical studies (at least thus far, see my article in Biblical Interpretation 19), but modes of disidentification, rather than identification might still be one way to make another kind of trouble with histories that have long troubled (at least some) humans.
To me the work of José Esteban Muñoz and the web of connections around him, sketched and stretched in some particular ways by my thoughts today, reflect opportunities to transform the focus of identifications in feminist and queer modes of interpretation. Muñoz's life and work cannot be reduced to those resonances sounded if but briefly in my always only partial narrations. And, in many ways, I can only partially identify with him and his work (even as we are drawn in greater bonds of potential connection and accountability). But Muñoz also recognized the potential of such differences within processes of identification and interpretation. It may not be what he would have done, but I hope that his disidentifications can inspire me and others, not to simply align our interpretive work with or against biblical materials, but to transform our uses of them to other ends. Or, in the words of his colleague Barbara Browning: "Today we begin the task of making work and nurturing work that will honor him for the rest of our lives. We should do it with all the pleasure and utopianism that he taught us." I think many of us can (dis)identify with that.