Success in Ministry: Status of Women in Church and Society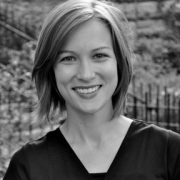 In a recent sermon to my congregation in Greenwich, CT, I said the following: "You could have it all, the serpent whispered, the possibilities are endless. That was the first lie ever told, and we have believed it ever since." The sermon topic was anxiety—the need to control more, know more, and be more than we were ever created to do, know, or be in the first place. As the preacher I am layering my own language and interpretation onto the temptation story of Adam and Eve; but as a preacher to a congregation in a town where conversations about success and the anxiety surrounding "having it all" are immediately relevant, I found the metaphor to be apt.
A phrase coined by the women's movement in the 1970s and 1980s, "having it all" originally described women who wanted to "have all options;" meaning, the possibilities of having both a career and a family life. An option that, until then had largely been offered only to men. Most notably in Ann Marie Slaughter's piece for The Atlantic published late last spring, "Why Women Still Can't Have it All," the issue was again brought to the forefront of the feminist conversation as well as conversation taking place in larger society as a whole. 'Can women have it all,' headlines ask.  What does it mean to have it all? Can men even "have it all" anymore? At a time when both men and women are working longer hours, negotiating the demands of a home life and a career, and finding that their paychecks don't stretch quite as far as they used to, these are relevant questions to be asking as we examine the myth of "having it all," and how it shapes our understating of personal and professional "success."
One place this conversation is not taking place to the full extent it could is the church.  As a pastor in the PCUSA my experience lies primarily within this denomination, so it is there I will begin.
Traditionally, "success" and "having it all" in ministry have looked similar to that of other career fields. Senior pastors (pastors of congregations who are large enough to support multiple staff) are often equated with C.E.Os of a particular church. (Disclaimer: PCUSA polity does not support this comparison but it happens nonetheless.) "Success" for ministers has often been defined by how capable they are at navigating the clergy career ladder—at "rising to the top" to hold senior pastor positions.
Like many other industries, the church experienced the 'having it all' movement as more and more women began to enter the ministry. Women wanted to pursue their God-given callings but not sacrifice their desire for a family; they wanted what male ministers had always had. The problem is that the traditional system for clergy "success" (again, like that in almost every other career field) was not designed to accommodate this shift.
Statistically speaking, it is exceedingly difficult for a female minister to "rise to the top" and become a senior pastor of a large congregation. Denominational data suggests that only 4.7% of women in the PCUSA are senior pastors at the largest PC(USA) congregations. This systemic issue has been titled the "Stained-Glass Ceiling" and there is much to be said about the reasons why women have yet to "rise to the top;" however, the deeper issue is the notion that clergy should see "rising to the top" as the goal of their career. This is an issue that affects both women and men as the hierarchical nature of the church translates into a career ladder for clergy to climb.
Career ambition is not a sin for clergy.  Very often our career desires are one of the ways God draws us towards fulfilling our callings. In the PCUSA a calling is defined not only by an inward affirmation but also by an outward one —a recognition by the community that a particular individual is called to ministry.
The problem, however, is when clergy and congregations believe that there is only one way to be "successful" in ministry. Traditionally, "rising to the top" may have made sense at a time when those who entered the ministry were men living in single-career homes with the flexibility to accommodate the transitional nature of ministry.
Yet this model no longer represents the diverse nature of our clergy—clergy who are male and female, parents and not, single, married, second-career clergy, clergy couples, the list goes on.
I watch my male and female clergy colleagues who are parents negotiate the challenges of being mother/father to a child and pastor to a church. I know clergy couples that must negotiate the usual demands of ministry while being geographically tied to locations where both couples are able to find positions. Even in non-clergy couples the negotiation of career tracks makes the transitional nature of ministry less sustainable than it has been in the past.
In addition to the logistical challenges there are the spiritual and psychological ramifications that accompany the traditional understanding of "success." I have male colleagues who, although well into their careers, have not yet "risen to the top." They vocalize the negative impact this lack of "success" has on their psyche, their feelings of satisfaction in their ministry, and their overall understanding of their call.
Finally, in the PCUSA we have only begun to affirm the ordination of LGBTQ persons, individuals who have had to define "success" outside the church, while still fighting for the right to pursue their calling within the very system that has for so long dismissed them.
Many clergy today find the metaphor "climbing the lattice" to be a far more accurate description of their career progression than "climbing the ladder." Or, as one of my colleagues puts it, "my family views ministry and call as 'seasons,' and 'rising to the top' is problematic language because our call system is not an upward, rising, progression of hiring. It is one season of ministry after another." Given the cyclical nature of the seasons, this approach might be much more in line with the 'Church in the Round' model that Letty Russell originally suggested.
So what is the answer? Throw out the hierarchy all together? Embrace emergent churches? Embrace women-churches?
Ultimately, I think what truly must change are our beliefs about "success." Serving an institution that is founded upon the principles of 1) The limits of our own humanity and 2) The created right for human flourishing, clergy have an ethical, theological, and pastoral obligation to redefine success, not only for ourselves, but also for those who come to the church exhausted with the ways of the world and in need of good news.
The myth of "having it all," is just that—a myth, not a reality. Culturally speaking, "having it all" is an ambiguous goal that lends itself more towards perfectionism than actual contentment. Theologically speaking, "having it all," is, at its best, a problematic assumption for our vocations and, at worse, a direct contradiction to the gospel.
"I came that they may have life, and have it abundantly," Jesus said. (John 10:10)
Jesus did not come to us so that we might have it all, but so that we may have life abundant. So what is the difference between "having it all" and "life abundant"? I like to think of it this way: "Having it all" brings to mind an image of two arms reaching up—grasping, grabbing, climbing towards something. It is an image of scarcity. It is, in my mind, the hand reaching towards the apple because of a fear that there is not enough.
Life abundant, however, brings to mind the image of arms wide open, the arms of Christ inviting us to him, most importantly, but also the image of the width and depth of options for our lives. Life abundant is not a ladder we need to climb, but a perspective in how we approach the world—a big picture view of all the ways in which we might be filled.
As the pastors who fill our churches come to represent a greater diversity of backgrounds and life circumstances, I believe we may find that "the top" is no longer a suitable or sustainable goal ministry. We may find that there are many tops, and in fact, many ways to define "success" in ministry.
The Reverend Erin M. Keys, serves First Presbyterian Church Greenwich as the Associate Minister for Congregational Life. Most recently Keys served as the Interim Associate Pastor for Education and Discipleship at The Brick Presbyterian Church in Manhattan. Keys is originally from Asheville, North Carolina. She studied Religion and Theology at Elon University in Elon, NC. Keys received her Master of Divinity from Columbia Theological Seminary in Decatur, GA. While in seminary Keys served as a Student Minister at Oakhurst Presbyterian Church, worked with the Regional Council of Churches in the aftermath of Hurricane Katrina, collaborated alongside local Atlanta congregations and nonprofits to addressing needs of the growing population of Latino children, and ministered as a chaplain resident at Northside Hospital. In 2009 Keys moved to Manhattan where she was a Christian Educator for the Interfaith Community a nonprofit organization in that addresses the spiritual and communal needs of interfaith couples and families. Keys brings to ministry a passion for cultivating spiritual growth and seeks to make the Christian faith relevant and accessible for all ages.