When Women of the Bible Say #MeToo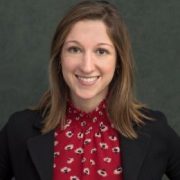 By Sarah Emanuel.
Over the last few months, the #MeToo movement has taken the world by storm. Survivors of sexual violence and sexual assault have been encouraged, through the use of the #MeToo hashtag, to voice their stories, experiences, and concerns. The movement is now often considered to be both a pathway to healing and a pathway to saying #NoMore.[1]
Feminist biblical critics are familiar with the phrase "no more." In the face of the Bible's patriarchal rhetoric, feminist biblical scholars often find themselves pushing against the grain of androcentric narration. Many even focus on the Bible's own inclusion of sexual violence. To quote biblical scholar Amy Kalmanofksy, "sexual assault is common in the Bible, and it is mostly, though not exclusively, against women." She adds later, "For the past forty years, feminist biblical scholars have drawn attention to these texts, raising questions about the values they project, their literary import, and how they have been interpreted."
The Book of Revelation is one text, among many biblical texts, to which feminist critics draw their attention. Recently, in fact, I presented a paper on Revelation's intertextual Jezebel, which included a view to the sexual violence of Revelation 2:
I [Christ, through the mouth of John] know your works and your love and your faith….But I have this against you: You tolerate the woman Jezebel, the one who calls herself a prophetess, and who is teaching and misleading my slaves to commit whorings[[2]] and to eat foods scarified to idols. I gave her time to repent, but she is not willing to repent of her whorings. Behold, I am throwing her on a bed, and to those who commit adultery with her and do not repent, I am throwing into great distress. I will also strike her children with death. (Rev. 2:19–23a)
Because Jezebel practices idolatry, fornicates, and eats foods unclean, she represents for John a false follower of Christ. She, in sum, is an implied enemy and, in John of Revelation's view, must be punished for her wrongdoings.
According to most feminist critics, the image of Christ with "eyes like the flame of fire" (2:18) thrusting Jezebel on a bed (2:22) raises the issue of sexual abuse and sexual humiliation. According to Tina Pippin, in fact, a feminist critical optic may require such a view. In her now seminal work, Death and Desire: The Rhetoric of Gender in the Apocalypse of John, she writes that "[t]he feminist reading [she is] doing…sees women as marginalized…and/or used as sexual objects and abused."
Traditional interpretations of the passage, however, take an apologetic approach by claiming that Jezebel is being thrown onto a "sickbed." The sexual imagery in this verse is metaphorical; Jezebel is being punished with illness, not being sexual abused.[3]
This theory, though, seems very slim to me, given that the immediate context is full of references to fornication and adultery. The Greek word used here (klinē) does not mean "sickbed," but simply "bed" or "couch." Klinē is only "sickbed" when it is situated within a context of sickness. The context of Revelation 2, however, is not of illness, but rather of sexual violence. The threat of violence against Jezebel mirrors the sexual threats she has brought upon Revelation's implied community. Jezebel, in all likelihood, is being raped.
Let me be clear when I say that this view is nothing novel. For decades, feminist critics have contended that Revelation's Jezebel, like Revelation's Babylon in chapter 17, is cast as a sexual object of disgust. Yet, when presenting this material, there were persons in the audience who had serious reservations. As I was speaking, I could see a group of men shuffling through their Greek Bibles, looking for ways to disarm the reading. Then, when I finished delivering the paper, they began to protest. One after another, they proclaimed that the "bed" in Revelation 2 is a "sickbed." Jezebel, they announced, is being punished via sickness and death. She is not being raped.
In response, I kept alluding back to the text, and repeated that internal evidence suggests otherwise. But in the midst of this verbal tennis match, I also noticed that I was a team of one, and they: a team of four. When the men spoke, they stood. When they raised their hands, their hands were called. When they made their comments, they kept circling back to Jezebel, in an effort to erase the rape scene. No women were called to speak (despite the fact that, the entire time, my colleague—a woman—had her hand raised).
Although not engaging the current #MeToo conversation, implicit in my essay was the notion that Jezebel—if she had a voice—would be taking part in the #MeToo moment. And although, to quote the New York Times, this movement has become "a lens through which we view the world…[with] blinders being taken off," the blinders in this room remained on—for many—through the entire discussion.
"It's the Bible, after all," one of the protesters told me after the Q&A. "John would never do or say such things."
And so, the hauntings began:
He would never do such things.
But now I hear it, an echo of a movement: "Secrecy and silence," psychiatrist and trauma theorist Judith Herman exclaims, "are the perpetrator's first line of defense. If secrecy fails, the perpetrator attacks the credibility of the victim." Then there is Elisabeth Schüssler Fiorenza, narrating on repeat: "feminist [biblical theorists must] seek a new 'optic' and a different 'voice' that can see the world anew and break through [the] androcentric marginalization and silence" embedded in biblical texts and, in many instances, analyses of them.
In response to the echo, I have come to find the Time's 2017 "Person of the Year" in view, and have begun to question what would happen if we read "The Silence Breakers" in intertextual exchange with biblical narrative.
What biblical characters, I wonder, would be added to this cover? Whose stories would be heard? Would Bathsheba be there? The feminized Israel of Hosea? The feminized Israel of Ezekiel? Would Esther be named? Judith? Babylon? Jezebel? What would happen if biblical scholars, like Karen Kelsky from the Professor Is In, conducted a survey of sexual harassment in the biblical and extra-biblical sources? What, moreover, would happen if we actually listened to women of the Bible narrate their #MeToos?
Of course, at the end of the day, I must admit that this gesture—and, with it, the title of this post—is a bit of a misnomer. Even if we crowdsourced women of the Bible, it is not the women of the Bible who are saying #MeToo. We are saying it for them, which begs us to ask further: what, in turn, does it mean for us to speak for the texts? What does it mean to speak for the women in them? Are we losing the texts' own Sitz im Lebens? Are we silencing or colonizing or dominating the women's own voices, and, in turn, the women's own agencies? Do they have any?
I'm not sure I have an answer to these questions, but, in line with narrative biblical critics Danna Nolan Fewell and David M. Gunn,[4] my hope is that the story shared here fosters further thought and action. My hope is that it pushes us toward further re-created worlds—ones in which women are heard, and the blinders of the biblical field can finally come off.
---
[2] I borrow the use of "whorings," as a parallel translation of "fornication," from John W. Marshall, "Gender and Empire: Sexualized Violence in John's Anti-Imperial Apocalypse."
[3] In his commentary on Revelation, Craig R. Koester summarizes: "The use of the word 'bed' (klinē) plays on several aspects of meaning. First, Jezebel's accommodation of Greco-Roman religious practice is compared to immorality and adultery, which were actions committed in bed (Sir 23:18). Second, the sexual imagery is used metaphorically for eating food that has been offered in sacrifice to various gods. Those dining at meals held in honor of a deity often reclined on a couch, which was also called a klinē, so the word could have both sexual and meal connotations. Third, the expression 'put to bed' could mean contracting severe illness (1 Macc 1:5; Jdt 8:3; cf. 2 Kgs 1:4; Ps 41:3; Matt 9:2), thereby showing symmetry in divine judgment: Jezebel teaches that it is acceptable to recline on a bed or couch at meals honoring other deities, which is like going to bed in a kind of religious adultery, so the judgment is to be put to bed with illness. Fourth, people might die in bed (Gen 49:33; 2 Chr 6:14), and ancient funerary monuments often pictured a dead person reclining on a klinē as a person would do at a banquet. Working with all four meanings, Revelation likens festive dining on a couch to sexual infidelity in bed, while intimating that it is a form of religious infidelity, which will lead to being put to be through sickness and death," 299.
[4] Fewell and Gunn write: "[B]iblical stories, like stories everywhere, can powerfully shape people's lives—even when the story may seem innocuous. We can think of stories in alternative ways. Stories order and reorder our experience; that is to say, they reveal the way things are in the real world. They reflect a given culture. Alternatively, stories may be thought to create the real world. They are 'performative' rather than simply explanatory. They give meaning to life, implicitly making proposals for thought and action which are then embodied in a re-created world. Not only that, they can become 'policemen' of that world. They 'keep us in line and tend to make us more like our neighbors,'" 1. Emphasis in the original.
---
Sarah Emanuel (she/her/hers) is a Visiting Assistant Professor of Religion at Oberlin College. In May 2017, she received her Ph.D. with distinction in Biblical Studies at Drew University, with a certificate in Women's and Gender Studies, and research foci in New Testament, ancient Jewish-Christian encounters, and contemporary critical theory. For five years (2012-2017), Sarah led a Rosh Hodesh group through Moving Traditions, which focused on the impact of gender and gender theory on Jewish teens. Her work has been published in The Bible and Critical Theory and Studia Patristica, and is forthcoming in Biblical Interpretation. When Sarah is not teaching, she is working on her first book manuscript: Roasting Rome: Humor, Resistance, and Jewish Cultural Persistence in the Book of Revelation.